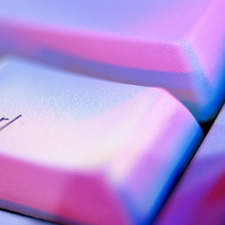 Incorporating HNS UltraFast into your offices increases the desirability of your rentable space by making a feature of the Broadband and Internet services HNS provide. The provision of tailored, reliable and income-generating Internet and data services provides your staff with a unique selling point to your current and potential clients.
Traditionally, providing contemporary and effective Internet solutions in multi-occupied business properties has been considered problematic. Letting HNS take care of this element of your business turns your Internet and data provision into a positive feature of your business benefiting both your clients and your bottom line.
Our products enable your offices to effortlessly absorb the inevitable turnover of clients and businesses without you having to arrange for external contractors to re-cable your building. Our systems enable you to provide your clients with Internet connections for any duration without the need to bear the cost of a long term contract. Our service is risk free and we bear the cost of service if a client disappears. We also provide a Service Level Agreement for you to pass on to your clients protecting you against any unforeseen circumstances.
Your staff are also freed from customer IT-related headaches as our engineers are available to support your clients upon arrival in your offices to ensure that their systems and equipment are working correctly. Our helpdesk staff are also available to tackle any pre-sales questions your prospects and customers may have.
In the event of any problems, your clients can call our helpdesk should they require advice or assistance. This level of customer care once again re-enforces your ability to provide a reliable and leading-edge serviced office to your clients.
Technical Details & How It Works
HNS connect your serviced offices to a secure, reliable and fully managed network with at least two separate connections ensuring your customers are up and running 24/7.
A managed firewall protects each customer keeping their network free from unwanted attacks and guaranteeing data privacy. We offer a variety of products to suit the requirements of businesses of almost any size and we can also support customers who wish to provide their own devices. HNS monitor traffic levels on a constant basis and we can adapt any of our systems reacting to increased demand or suspicious activity.
For more information and a no-obligation consultation, please contact us at connect@hns.net.