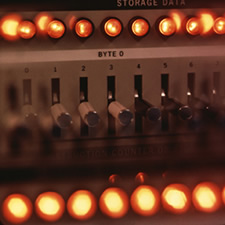 Co-location
HNS co-location packages enable you to supply your own hardware, which we house in our data centers in Bristol or London. We ensure your system is constantly online and we are available in the event of any emergency or should you require technical support. HNS co-location includes the following:
100% Network uptime SLA
24/7/365 support, monitoring & alerting
Online reports & graphs
Optional off site cloud storage and data backup
Remote hands available .
ISO 27001 certified data centres
Single server, quarter, half or full racks available.
View further details on colocation.
Data Centre Features
HNS maintains a high speed network ring to ensure that our clients Internet-related services remain online 24 hours a day. Servers hosted with us enjoy a high level of security, power resilience and environmental control. We coonect directly to multiple transit providers, including Level 3, Telia, Abovenet and Teleglobe. Exactly what is required to ensure a successful and reliable Internet presence. We also offer consultancy from our qualified Cisco engineers should you require configuration or system design.
HNS offers a range of managed server and co-location packages designed to take the pain out of running remote servers, including backup solutions, 24/7 monitoring and hardware and software support. Your server will be connected to our fully managed network redundant. We offer co-location in Bristol, Manchester and London Docklands, with packages to suit your needs from single server to multi rack.
Dedicated Managed Server
HNS provide and support hardware to your specifications ensuring your server remains patched, running correctly and online. All HNS managed systems include the following:
Hardware to your specification
Network uptime SLA
24/7/365 monitoring & alerting
Operating System and software of your choice (Windows, Linux or BSD)
Usage reports & graphs
Remote reboot switch
Off site data backup available
UPS and generator protection