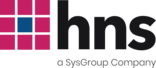 Data Centre Deliberations
24th July 2015
Is it time to buy not build your data centre?
The volumes of data being produced, processed and stored have risen dramatically in recent years and will continue to do so. With this has come a seemingly insatiable demand for data centre capacity and increasingly complex requirements. While in the past data handling has been serviced in-house a growing choice of high quality third party suppliers now promises organisations of all sizes a more viable, reliable and flexible alternative than maintaining a self-build approach.
Data centre capacity as a service now offers the potential of relieving many CIOs and senior management of the burden of how best to accommodate immediate and future capacity requirements. However, the wide choice of providers available can serve to increase the dilemma when it comes to assessing the pros and cons of switching from a build your own model to a buy your own:
What are the advantages and risks involved in using third parties?
How far to go when migrating data centre operations to third parties?
How to effectively evaluate and select the right data centre provider?
To help CIOs and senior managers make informed decisions about their immediate and longer-term data centre requirements, HNS has produced an in-depth whitepaper addressing the fundamental considerations. Topics discussed include:
– Cost and ROI
– Location
– Migration risks
– Control
– Security
– Resilience, power and energy efficiency
– Future proofing
The paper also considers the drivers behind the growing shift to partnering with third party data centre providers and includes a Best Practice guide to help organisations evaluate the facilities and service offerings on offer.
Back to blog home