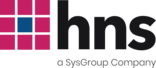 Travel industry IT firm puts its trust in HNS for hassle-free relocation project
23rd March 2015
23 March 2015: Hub Network Services (HNS) has successfully enhanced the network and data centre infrastructure for Multicom Products, a leading Bristol-based company providing business software solutions to the global travel industry including agents, tour operators, airlines and accommodation providers.
The contract was awarded to HNS following Multicom's review of its existing infrastructure hosting solution and subsequent requirement for higher levels of reliability, resiliency and cost efficiency.
As part of the new solution Multicom has relocated its mission critical computer racks, servers and data storage systems to NGD Europe, a resilient high security tier 3+ data centre conveniently located to Bristol. The large-scale facility also offers multiple carrier communications links for high speed nationwide and international data connectivity and an abundant supply of reliable 100 per cent renewably sourced power.
Multicom now benefits from exceptional reliability and resiliency as well as 24/7 access to IT specialists to provide the reassurance that help is always at hand quickly and efficiently. Further benefits include high quality internet bandwidth, high speed, low cost network links between data centres, and the ability to aggregate bandwidth across multiple connections.
"To ensure a continuous service for all users accessing their systems, the migration had to be smooth and seamless to the travel professionals who rely on Multicom's mission critical software," commented John Howell, Chief Executive, Multicom Products Ltd. "HNS responded quickly and provided all the services necessary to facilitate the migration in the short time-scale we required."
John Lissenden, Client Director, HNS added: "Our initial consultancy to Multicom proved our services best met their needs and allowed them to plan the project in a timely manner, while always maintaining the importance of a smooth migration. This approach also demonstrated the additional skills and expertise HNS could provide Multicom which made us the clear favourite to manage the additional requirement for infrastructure data centre housing and connectivity."
About Multicom
Multicom is one of leading technology specialists for the global travel industry. For over 20 years, the company has helped both large and small companies in the travel industry to do their business better. Our portfolio of software solutions and supporting services has been built with the needs of the travel industry in mind. Our flagship product, FindandBook is the market leading search and booking system. We also design and build websites and offer a range of search technologies to ensure your business excels above the competition. For further information visit www.multicom.co.uk
About HNS
HNS provides a wide range of IT services including server/rack colocation, DR, cloud server and storage, business connectivity and office internet solutions. The company provides 24x7x365 support through its UK based Network Operations Centre and its redundant, BGP4 routed, MPLS-enabled network utilises the latest technologies from Cisco. Interconnects are available with major carriers such as Virgin Media and BT which are pro-actively managed for assuring high quality of service. For further information contact HNS.
For further information: Press contact:
John Lissenden Nigel Parker
Hub Network Services Strategic PR
Tel: 0117 9200045 Tel: 0118 9487099
Back to blog home