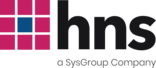 HNS – A safe pair of hands is good for business
15th July 2015
For more than 15 years Bristol-based Hub Network Services (HNS) has been providing IT services to SMEs and larger organisations across the region as well as nationwide and globally.
Along with its network connectivity and office internet solutions, businesses have come to rely on HNS for providing resilient infrastructure services for hosting their cloud and storage servers in secure colocation data centres. In addition, the company's Network Operations Centre uses the latest monitoring and diagnostics technology to ensure comprehensive 24/7 support.
Business Expansion
In 2014 HNS increased its nationwide data centre portfolio with the addition of NGD Europe which at 750,000 sq ft is one of the world's largest and most secure purpose-built facilities and is located only a few miles along the M4 near Newport. Its many features include triple skinned walls, bomb-proof glass, anti-ram bollards, prison grade perimeter fencing, infra-red motion detection and military trained security personnel!
The addition of NGD is seen as an important part of HNS' strategy for attracting more businesses in the area, and further afield, to using its range of cloud and data storage services. At the same time it adds even further resilience to its existing nationwide network of colocation data centres.
The new strategy seems to be paying off if Information Technology Infrastructure Ltd (ITI), a local private cloud solutions provider serving South West businesses, is anything to go by. "We have been working with HNS over the past five years using their network and hosting services for many of our clients," explains ITI's Managing Director, Robert Groves. "When we expanded our Cloud environment we moved in to their new facility in Newport which went quickly and seamlessly."
"NGD enables greater levels of security and resilience for ITI and plenty of space and power for accommodating further cloud server racks as demand for their services continues to grow," adds HNS Technical Director, John Volanthen. "These factors and the level of physical and data security provided is also good for our business as it assures all our customers that we are keeping their mission critical data in very safe hands. In today's world such peace of mind goes a very long way."
Back to blog home