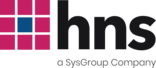 Case Study: Multicom Products Limited
11th July 2017
Leading provider of software solutions to the travel industry puts its trust in Hub Network Services
Multicom products Ltd are a leading provider of software solutions to businesses throughout the travel industry including agents and OTS's, tour operators, airlines, accommodation providers and more.
The company have been using their knowledge and experience gained over more than 20 years working with their clients to create solutions that are both innovative and practical. The solutions they create support their clients' growth and provide them with tools that make managing their activities easier.
Infrastructure Estate Migration  
Having reviewed their existing infrastructure hosting solution Multicom realised they required higher levels of reliability, resiliency and cost efficiency. After highlighting this, Multicom took the hard decision to migrate their infrastructure estate.
To ensure a continuous service for all users accessing their systems, the migration had to be smooth and seamless to the travel professionals who rely on this key software.
The Solution
HNS responded rapidly, providing all services in a very short timeframe in order to facilitate the migration in the required timescale.
HNS provided initial consultancy services to Multicom, ensuring the services provided best met Multicom's needs which allowed for the planning of the project in a timely manner, while always maintaining the importance of a smooth migration.
The initial engagement not only demonstrated the skills and expertise HNS could provide, it also made it an obvious decision for Multicom to award HNS the contract for infrastructure data centre housing and connectivity.
 Business Benefits
High quality internet bandwidth with the ability to burst,
High speed, low cost network links between data centres
The ability to aggregate bandwidth across multiple connections
Rapid deployment
Scalable high power density
Tier 3 + data centre
Multicom's IT systems and users now benefit from exceptional reliability and resiliency. Furthermore, for additional peace of mind, the company have the benefit of HNS' team of in-house network support specialists behind them who provide 24/7/365 network and systems monitoring.
Commented John Howell, Chief Executive, Multicom Products Ltd:
"To ensure a continuous service for all users accessing their systems, the migration had to be smooth and seamless to the travel professionals who rely on Multicom's mission critical software. HNS responded quickly and provided all the services necessary to facilitate the migration in the short timescale we required."
About HNS
Bristol-based HNS is a wholesale Internet service and infrastructure provider specialising in high quality business connectivity solutions using its own highly resilient and redundant network. HNS has a proven and long established track record in delivering reliable, cost effective, scalable networking solutions to customers around the globe. SME and corporate customers also benefit from a range of complementary IT services including data centre co-location and cloud computing. 24x7x365 network monitoring and technical support is provided to customers by the company's in-house Cisco certified support staff. For further information www.hns.net
For further information:                                                                           
Michael.savery@hns.net
Tel: 0117 9200045
Back to blog home