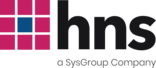 Hybrid Infrastructure is adopted by companies large and small.
4th January 2017
Agile infrastructure is becoming the new norm for enterprises and SME's alike.
04/01/2017
Organisations large and small are turning to hybrid cloud infrastructures, combining public and private cloud with dedicated servers they can reap the rewards of the security of Tier III+ colocation and the flexibility and scalability of public cloud.
Here's why you should give it some thought…
Paying for what you use and nothing else
the ability to manage huge spikes in demand seamlessly by using the massive capacity of public infrastructure as and when it's needed rather than having bags of spare capacity to accommodate seasonal demand provides huge cost savings for businesses. Whether you're managing traffic surges, peak business periods or batch computing jobs, hybrid cloud lets you own the base configuration and rent the spiked capacity.
Architectural Flexibility
The ability to place workloads in the most productive place, whether it be in a public cloud, private cloud or on dedicated servers. As well as this, your infrastructure can be configured so that your dedicated and cloud servers work seamlessly on a single architecture.
Better Security
One of the most common but dwindling concerns amongst large enterprises is security and multi-tenancy. Hybrid cloud solutions alleviate these concerns by allowing users to use dedicated servers and networking devices that isolate and restrict access as and where is needed.
Staying Compliant
With the option of being able to place workloads where they're most suitable for your business, your company can stay compliant whilst reaping the rewards of hybrid cloud solutions. Some auditors frown upon multi-tenanted solutions and require dedicated hardware for some data storage and other parts of hosted infrastructure.
For more information get in touch with one of our experts…
Back to blog home