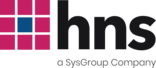 Hybrid Cloud Considerations
5th October 2016
Public or Private Cloud? Why Not The Best Of Both Worlds…
Many enterprises have already built their own private cloud networks, hosting essential applications and providing anywhere, anytime access to mission critical data for employees scattered across the world. In many cases the ROI is vast as the resulting increase in productivity and access for employees produces bottom line results for the company. Those who have concerns over moving sensitive operations to the cloud can still manage those resources in-house providing a model with what has been described as the best of both worlds.
Leveraging public clouds already built by large players can result in cost savings against building an internal private cloud infrastructure with vast over capacity to meet occasional bursts in computing resource. On demand scalability means you only pay for what you use, when you use it.
Cost: Rather than building a system with vast over capacity to cope with occasional bursts in usage, public cloud allows organisations to offload some of the spikes in usage and only pay for it when they need it. Less idle resources increase efficiency and enables further funds to be dedicated to core business activity and getting results at the bottom line.
Improved Security: Although there is a perception that cloud computing is less secure than on premise hosting, Tech Target reports that those organisations who host in the cloud have registered fewer targeted attacks than those who host on premise. Although storing things off premise feels less secure, the numbers point to the contrary.
Enhanced Agility: Enabling systems to drop off to the public times can result in fewer outages and less downtime as the load on the private system is lower. Furthermore, on demand computing resource gives an attractive option for hosting applications in the development and test stage until a decision on where to host them permanently has been reached.
Employee Access:  Enterprises now have mobile employees spread across the globe, 24/7 accessibility to mission critical applications has become a necessity to function efficiently. Enabling email, spreadsheet, application and calendar access anywhere, anytime provides an effective and effective and essential environment where a modern workforce can thrive.
HNS' Hybrid cloud offering is about matching the best solution to business requirements. Combining computing resource on one secure platform minimises trade-offs and increases the opportunity move your business forwards.
Back to blog home