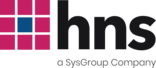 Hub Network Services – their latest Data Centre Partner
17th July 2015
June 2014: Cloud and colocation services provider Hub Network Services (HNS) has selected Next Generation Data (NGD) as its latest data centre partner to increase resilience and space for future business expansion.
Bristol headquartered HNS has taken space for multiple racks at the conveniently located NGD Europe facility – a few miles along the M4 corridor – which will complement its existing datacentre presence in Bristol, London and Manchester.
"By partnering with NGD and using their tier 3+ facility not only are we adding even further geographical diversity and network redundancy to our highly resilient cloud and colocation services, we are also gaining the benefit of NGD's unprecedented space and power for future-proofing our rack requirements as we grow," said John Volanthen, Technical Director, HNS. "To ensure peace of mind for us and our corporate clientele NGD also meets and exceeds our exacting standards for major on-site carrier connectivity, accredited ISO 27001 security and comprehensive on-site engineering services," he added.
HNS provides a wide range of IT services including server/rack colocation, DR, cloud server and storage, business connectivity and office internet solutions.  The company provides 24x7x365 support through its UK based Network Operations Centre and its redundant, BGP4 routed, MPLS-enabled network utilises the latest technologies from Cisco. Interconnects are available with major carriers such as Virgin Media and BT which are pro-actively managed for assuring high quality of service.
NGD is able to support High Density Environments for such power-hungry and intensive applications as Big Data, Cloud Computing, Super Computing and Grid Computing. It is ideally suited to large enterprise organisations wishing to consolidate their existing space- or power-restricted data centre operations, as well as service providers and systems integrators operating single or multiple racks.
Capable of housing up to 19,000 server racks, NGD Europe is a purpose-built tier 3 carrier-neutral facility offering 750,000 sq ft of highly secure and cost-effective space. Racks can be arranged into self-contained and shared data halls of various sizes all with independent services, resilient power and cooling systems. NGD Europe's environmentally-friendly high level technology infrastructure has been designed to meet and exceed the ever increasing demand for more computing power. Its many features include a 180 MVA 100 per cent renewable energy power supply connected directly to the super grid via an on-site sub-station. There are also multiple on-site high-speed, low latency carrier interconnects.
Back to blog home