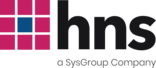 HNS boosts global reach and resilience with Amsterdam and New York data centres
22nd July 2015
Bristol, July 2015: In line with its Local Knowledge, Global Reach strategy, data centre colocation and private cloud provider Hub Network Services (HNS) is pleased to announce the expansion of its data centre portfolio.
Data centres in Amsterdam and New York now complement HNS' direct data centre presence in Bristol, Newport, London Docklands and Manchester, increasing its capability to deliver highly resilient and responsive cloud, infrastructure as a service (IaaS) and co-location services on a global scale.
Apart from increasing server or rack space capacity for supporting the growing colocation, IaaS and private cloud requirements of its customers, the new partnerships with Telecity AMS 5 in Amsterdam and 60 Hudson in New York will increase HNS' geographical diversity and bring additional resilience to its independent core network.
HNS will also be able to take advantage of these two additional facilities' carrier and ISP relationships to offer customers new transatlantic services as well as improved routes for Internet connectivity. 60 Hudson is one of the world's most interconnected communications exchanges and as such offers access to undersea cables that serve as gateways to global data traffic, while facilitating access to a wide choice of European, Canadian and Latin American networks.
Commenting on this latest expansion John Volanthen, HNS' Technical Director said, "Typically our customers are headquartered in the UK but many will also have employees, suppliers and customers elsewhere in Europe and North America. By adding well-connected data centres in mainland Europe and North America we are ideally positioned to offer more value by bringing essential applications and services closer to where these internationally-based users are actually located. This is what we mean by HNS focusing on providing Local Knowledge, Global Reach."
Only Premier League Data Centres will do
HNS selected Tier 3 and 4 carrier neutral data centre partners with infrastructures capable of supporting the power, availability and performance demands of modern day applications. The quality and exacting operational standards of these partners also helps HNS ensure the performance and integrity of its core network running between all data centre locations. Data centre connectivity is delivered as standard on two independent links which allows HNS to offer exceptional uptime and performance with the ability to transparently route traffic to the best path in real time.
About HNS
HNS provides a wide range of IT services including server/rack colocation, IaaS, DR, cloud server and storage, business connectivity and office Internet solutions. The company provides 24x7x365 support through its UK based Network Operations Centre and its redundant, BGP4 routed, MPLS-enabled network, utilising the latest technologies from Cisco. Interconnects are available with major voice and data carriers such as Virgin Media and BT which are pro-actively managed for assuring high quality of service
Back to blog home