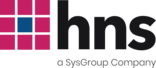 Connectivity, data centre service and cloud provider – A one stop shop
15th May 2017
As cloud adoption accelerates, the ability to provide robust reliable networks is a critical part of any VARS product set.
More and more companies are moving their operations and storage to the cloud. Whether it be in the server farms of leading cloud providers such as AWS, Azure and Google Cloud or a hybrid approach, rock solid connectivity is essential. Traditionally these services have been provided by large players and carriers in the market who's scale and workload has left many customers feeling short of satisfactory support and guidance.
As more sites, people and machines become connected, the importance of having a reliable networking and connectivity partner keeps your business competitive and at the forefront of technological capabilities.
Outsourcing to specialists in the field shelters you from the complexity and strains of managing data centres and carriers. Allowing those with incumbent relationships, processes and a larger buying power gives you and your end users easier migration, shorter lead times, lower costs and higher accuracy.
Streamlined provisioning and quoting processes from a dedicated account manager will give you a choice of carriers and data centres from a single point of contact. Having an agile partner with availability for presales and consultancy services will source the most appropriate solution for you and your end users saving time and money while fostering long term sticky relationships.
Visit our channel partner page for further information on our products and services as well as partner benefits.
Back to blog home