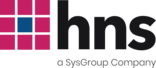 Cloud and Connectivity
5th December 2016
Cloud services evaporate without perpetual connectivity
05/12/2016
With ever more organisations and individuals moving to the cloud and making use of its benefits dependency on its reliability has increased. Attractive features such easy and mass scalability, a manageable monthly cost, the ability to connect from anywhere, no large initial capital outlay and mass storage has seen a mass migration by SME's, enterprises and individuals toward shared infrastructures and applications.
Although the benefits are evident and attractive, many consumers of the service give little consideration to the effects of a connectivity outage between themselves and their in-cloud applications. For users to access their cloud services a perpetual connection to the physical data centre in which they are housed or to a POP which will move traffic to the service providers network is necessary. Without this the applications stored there are dormant and unusable, in many cases leaving organisations paralysed.
With the majority of the public cloud market share being dominated by the big players such as Microsoft Azure and AWS the connectivity, resilience and redundancy on their end tends to be exceptionally reliable. The most vulnerable component in the system is usually the customers' connection. With this in mind and the undeniable associated costs that downtime has on organisations, the cost savings and benefits of utilising public cloud can be negated by lack of resilient business grade connectivity.
While completely separate, fully redundant circuits are considered best practice, cost constraints can make this impractical. Your service provider should be able to offer several alternatives that fit your individual business needs and budget to secure the ability to continue to trade if your primary circuit becomes unusable. Whether this be a secondary lower bandwidth connection or access over the public Internet is dependent on your requirements.
As cloud utilisation and dependency grows, smart network design will become increasingly pertinent.  Resilient, diverse links with different physical routing, sourced from separate carriers terminating at different points in a data centre should become a pre-requisite for large organisations continuing to place revenue generating functions in the cloud. Those who don't recognise its importance may live to regret their oversight.
Back to blog home