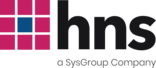 How could Brexit affect the UK's Tech sector?
24th March 2016
How could Brexit affect the UK's Tech sector?
On the 23 June 2016 the UK will become the first country to hold a referendum to decide whether it will remain or leave the European Union. The topic has been widely discussed and became a reality after the Conservative party won the general election with a referendum a major policy in their manifesto. So with the date set and campaigns under way, we present some considerations for the UK's IT industry.
As it stands, London and the UK are the top locations for European Head Quarters of large businesses and is independently ranked as the leading major European location for ICT. According to research published by Deloitte in 2014, London is home to 40% of large European businesses headquarters, and 60% of top non-European businesses with a headquarters in Europe chose London. These statistics are inclusive of some of the largest tech firms in the world; Samsung, Sony, Toshiba, Intel, LG, Oracle and Xerox to name but a few call London their European home. Isolating the UK from the single market and its 500 million customers will at best create a disincentive for companies to base their HQ's in the capital. Furthermore, the likely increase in red tape and regulation as well as the uncertainty that will ensue could see those firms currently based here opt to leave UK shores for our competitive neighbour, Ireland.
In the same way foreign firms wish to reach the EU's customer base, UK firms benefit from reaching its labour market. A primary concern in the UK is the chronic shortage of home-grown talent to be able to compete at the cutting edge of global markets. We are reliant on high skilled overseas workers to move here and fill the skill gaps to help keep our tech businesses globally competitive. A recent report conducted by recruitment agency Talent Point claims as many as 24% of job seekers in the UK's ICT sector come from the EU. Leaving would make accessing the 350 million strong labour market currently available to us much more difficult. This talent pool not only brings skills that the UK labour market does not possess in adequate quantities but also brings a diversity of ideas fuelling creativity and facilitates the open minded approach which is essential to flourish in a business landscape which spans continents, cultures and religions.
The integration of businesses, governments and organisations over recent decades have made nations laws and regulations much more interconnected. In some cases, such as within the EU an overarching system exists in which member states representatives decide upon legislation which is then integrated into each individual nations law gradually bringing them closer to a single union. Becoming disconnected from this system and creating a new compatible framework which will function coherently could prove very difficult.
A report recently published by Emily Taylor a leading internet governance expert suggests that Brexit could cause the sharing of data between the UK and European nations to become far more complex than it currently is. The problem arises with the compatibility of legislation that has recently been passed in Europe and that which is being currently being pushed through in the UK. Without going in to too much detail, it boils down to the fact that if the snoopers charter is passed here in Britain and after Brexit a new separate data transfer agreement is drawn up between the UK and Europe which is similar to the one that is currently held between Europe and the US it may prevent European companies sharing data with the UK. Not an ideal situation. At All. Although it may never come to this situation in reality, it provides a glaring example of how fragmenting a system which has grown and become more entangled over a number of years could leave those that detach from the system vulnerable to being left out in the cold if they don't conform to the legislation that they have given up the right to shape.
Back to blog home