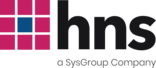 Azure Price Drop Creates Favorable Conditions for Hybrid Cloud buyers
7th February 2017
Microsoft have reduced UK prices for cloud, targeting virtual machines and storage. This comes in the wake of an announcement regarding post Brexit currency fluctuations that they said would make a price rise inevitable.
Headline price falls are being quoted at 23 and 18 percent for the F-series VMs on Linux and Windows machines respectively. An A1 Basic VM, Microsofts' second lowest spec cloud server has fallen by up to 42 and 51 per cent for penguin and windows powered configurations. On the storage side of things, Hot Block blob storage and Cool Block Blob storage have had their prices reduced by 31 per cent and 38 per cent respectively.
Although the reason for the price cut has not been announced, these reductions are sometimes attributed to either a new data centre being switched on, new kit or more mature automation. However, competition in the market between the big 3 cloud providers; AWS, Azure, Google has seen prices continue to fall with none making 'we're about quality, not price' announcement yet meaning the others daren't cut prices out of fear of losing market share.
The new UK Azure west data centre being turned on officially in the tail end of 2016 may have had an influence on the price reductions. The facilities extensive space (it is the largest data centre in Europe) and a private dedicated link to the Super Grid with an ultimate capacity of 180MW makes it a perfect place for a long term local connection to Azure with flexible options for space, power and connectivity to meet any requirement.
The combination of falling prices on the Azure platform and the cost efficiencies in buying bundled packages of space, power and connectivity to both the customers WAN and Azure leads to significant benefits for buyers in the current market.
We here at HNS are positioned perfectly to help buyers take advantage of this. As a Microsoft Cloud Solution provider and a Platinum partner of NGD (Microsoft Azure UK West data centre) we can provide a fully managed end to end solutions with consultancy and project delivery managers to make things cheaper, simpler and easier on every step of the way.
Back to blog home